When it comes to the home, mom's need their own space too. Whether that is an office, a craft room, a beautiful kitchen, or a special, spacious bathroom, Moms need somewhere to escape, take a breath and relax their bodies.
We are all looking and working with tight spaces. It takes a lot of creative thinking and space management to carve out a space for just about anything, let alone someone who usually comes at the bottom of the list.
I have news for YOU though! YOU are just as important and special and need to be taken care of as your husbands, children, pets and extended family. YOU matter! In order to be the best mom you can be, you need that special space.
If you could set aside any area in your home just for you, set up just the way you would like, what would it be? Tell me about it in the comments below! What do you need, just for you, in order to feel sane?
For me, that special space would be my own office. Short on space? Think outside the box! Take over an old closet and convert it into a hidy-office! Don't be afraid to double up space, and use the same item for multiple things! So many of the things in this office can be done yourself. DIY it! Make it a craft project; make it beautiful.
Take note below of these special elements: A desk made from a door layered over two inexpensive bookcases painted in a lovely grey; A trunk converted into a filing cabinet, providing both seating and storage; a reclaimed barnwood door made into a mail center, bulletin board, and calendar, including a space for keys or jackets to be hung!
And most important of all, this is your retreat, so make it one!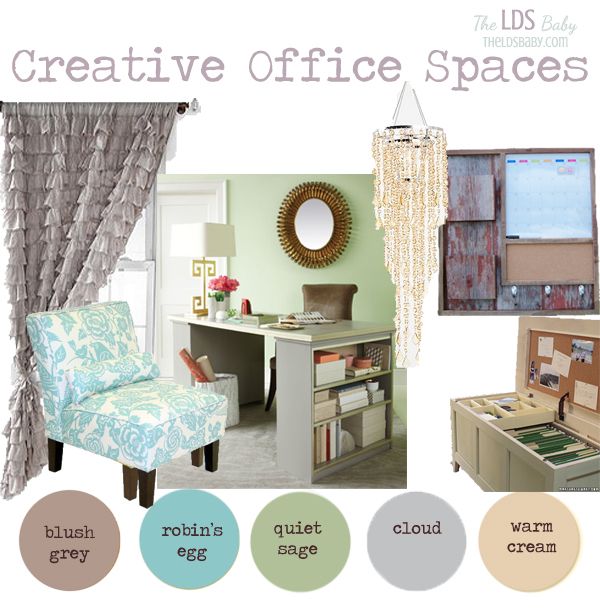 Shopping List: